Conundrum Music Hall Polka
oil on wood, approx 13" x 14"
(2012)

By the most excellent Clark Smith, my best friend and fellow trombonist way back in days of yore at Keenan Junior High School.
He now lives in Connecticut and hasn't even been able to visit Conundrum as of yet, but he has followed its progress from afar.
Clark and I were born on the same day in the same year, but he was born in Guam, and he won't stop bragging about it.
Here he is in the Wall Street Journal!
The QR Code and the Japanese script in the top corners were painted by Clark's excellent son Ian Clark Smith.
You can scan the code with your phone and it takes you to a place on the internets! &nbsp I won't tell you where!
Ian has visited Conundrum on three occasions, and he now volunteers at John Zorn's The Stone in NYC!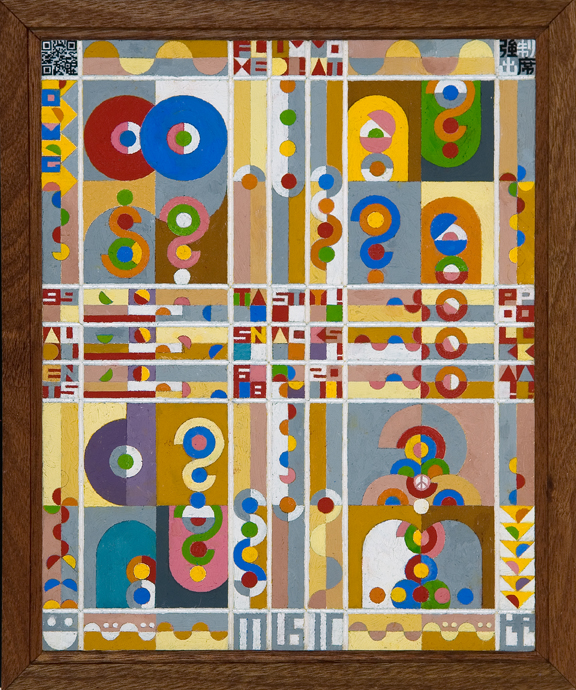 And here, as Mr. Romney would say, is "the backside":